New opening hours:
TUE – FRI 18:00 – 23:00
SAT 12:00 – 23:00
(Due to the home office regulations of many offices, we unfortunately have to stay closed during lunch time for the time being, except on Saturday)
Friday 12 June 12:00 – 23:00 (exception)
Dear guests!
Changes during the transition period: FINE DINING is currently not bookable online. Instead of the seasonal fine dining menu we have a "Signature Dish" menu, if you want to sit in the fine dining area, please let us know. Thank you for understanding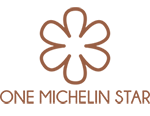 Welcome to SHIKI Japanese Fine Dining | Brasserie | Bar!
We offer contemporary and authentic Japanese cuisine with a European touch, combined with a first-class service. Modern and classic sushi are our specialties.
We look forward to your visit!


Book your visit at  SHIKI Fine Dining Gourmet Restaurant (1 Michelin Star)
or Brasserie & Bar online or by phone during our opening hours.