Autumn at SHIKI
The four seasons play an important role in Japanese society and Japanese gourmets appreciate the fact that the different seasons are reflected on the menu of the restaurants.
The japanese sign for autumn – Aki (秋) is composed of the modified logographic characters "Rice", "Grain" and "Fire". Fire red as the many maple leaves, which change their color during the autumn harvest time, in Japan. We are celebrating this time of season with a new menu card.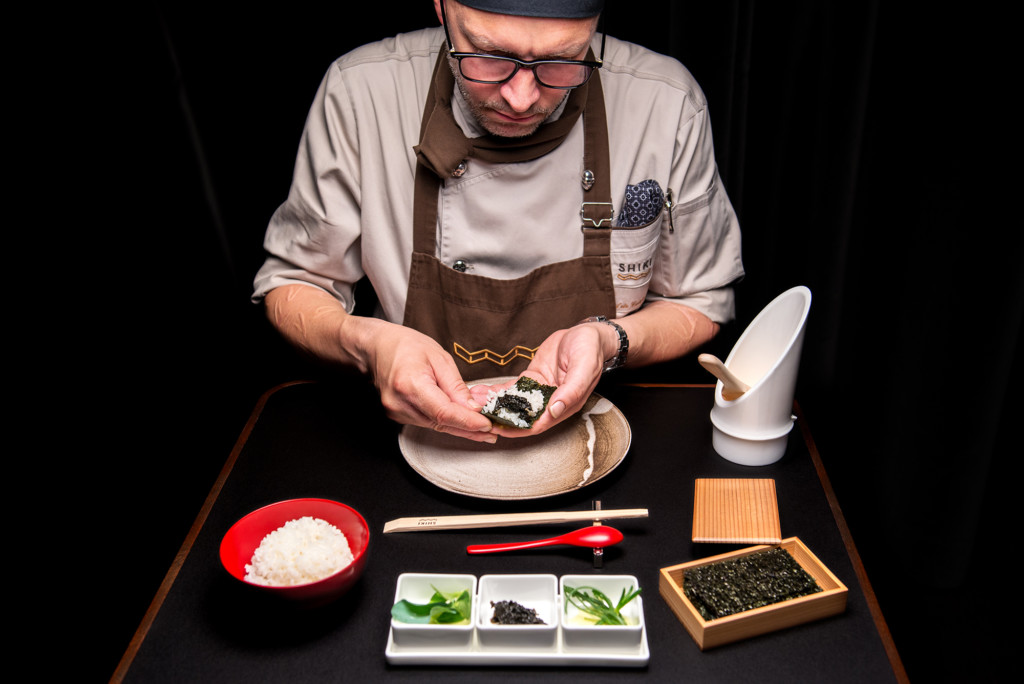 A modern Japanese menu (including Kaiseki) contains very little carbonhydrate. Normally, a small rice or noodle dish gets served at the very end of a course menu, just before the dessert.
However, since we opened SHIKI over three years ago, we were very often asked by our guests whether we could provide bread
at the beginning of the meal which we were not prepared for
as bread is not really Japanese.
Now we have decided to introduce a new SHIKI speciality
as amuse-bouche at the start of your menu, which is
COOKED KOSHIHIKARI RICE WITH EXCLUSIVE PREMIUM NORI SHEETS, NORI-TSUKUDANI AND TARTARE OF THE DAY.
With this, we are actually following an old tradition of the "Cha-Kaiseki" (=Kaiseki meal served at tea ceremonies) where a small amount of white cooked rice gets served often at the beginning.